Llolla Dent - Ulcinj/Ulqin
Specialist oral-surgical dental clinic with dental laboratory
Specijalitistička oralno-hirurška stomatološka ambulanta sa zubotehničkom laboratorijom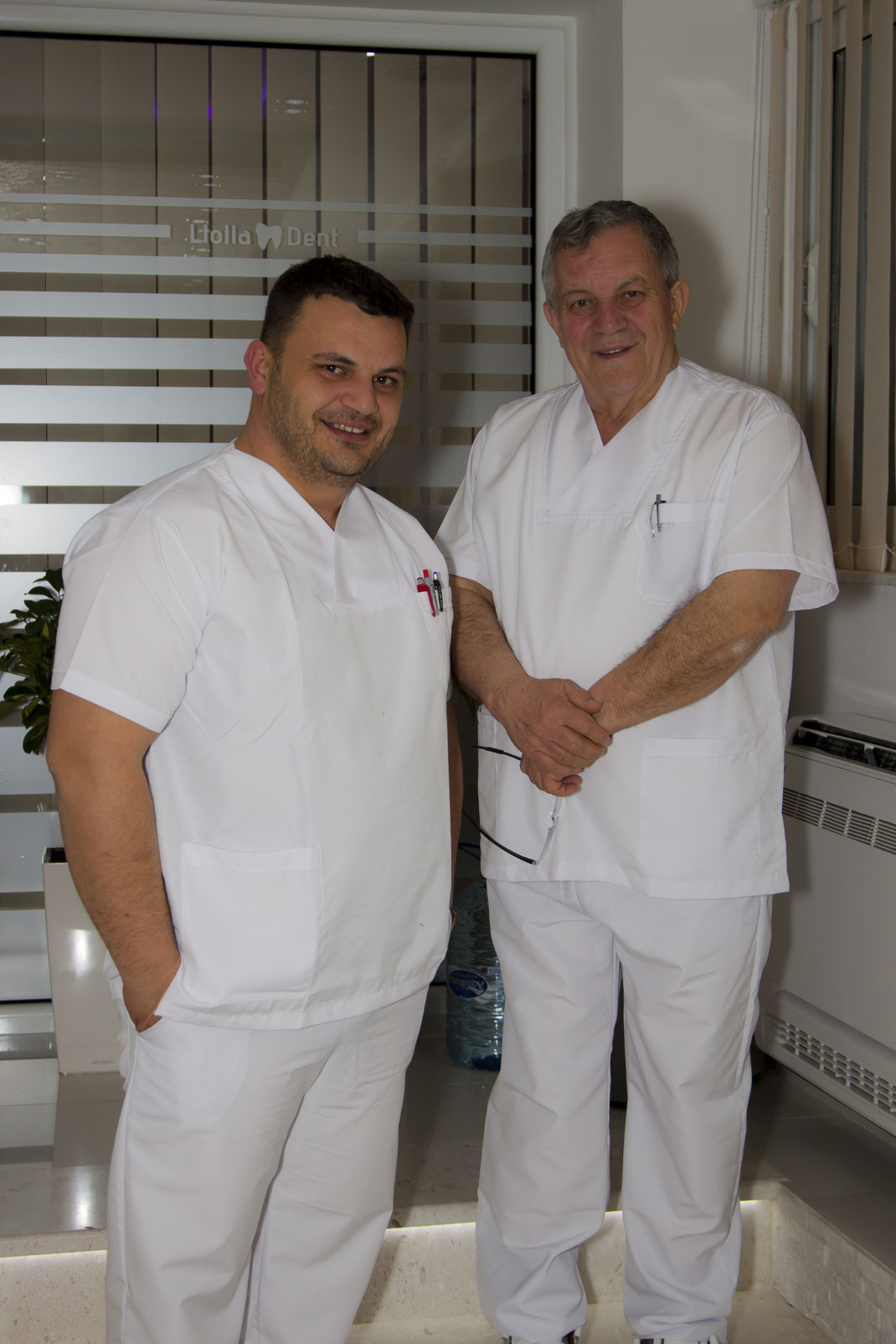 ---
Click 2 Call +382 69 522 029. For VIP Assistance Refer to SuperSmile-Montenegro!
---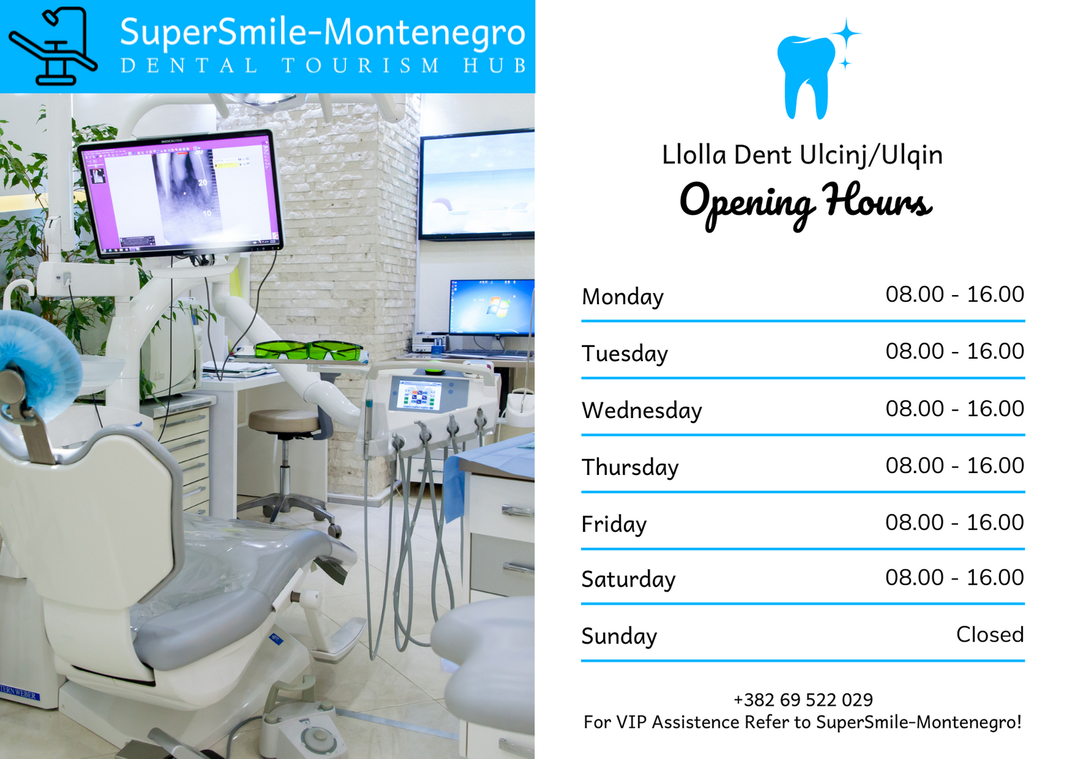 ---
Spoken languages
---
Services | Usluge | Shërbimet | Dienstleistungen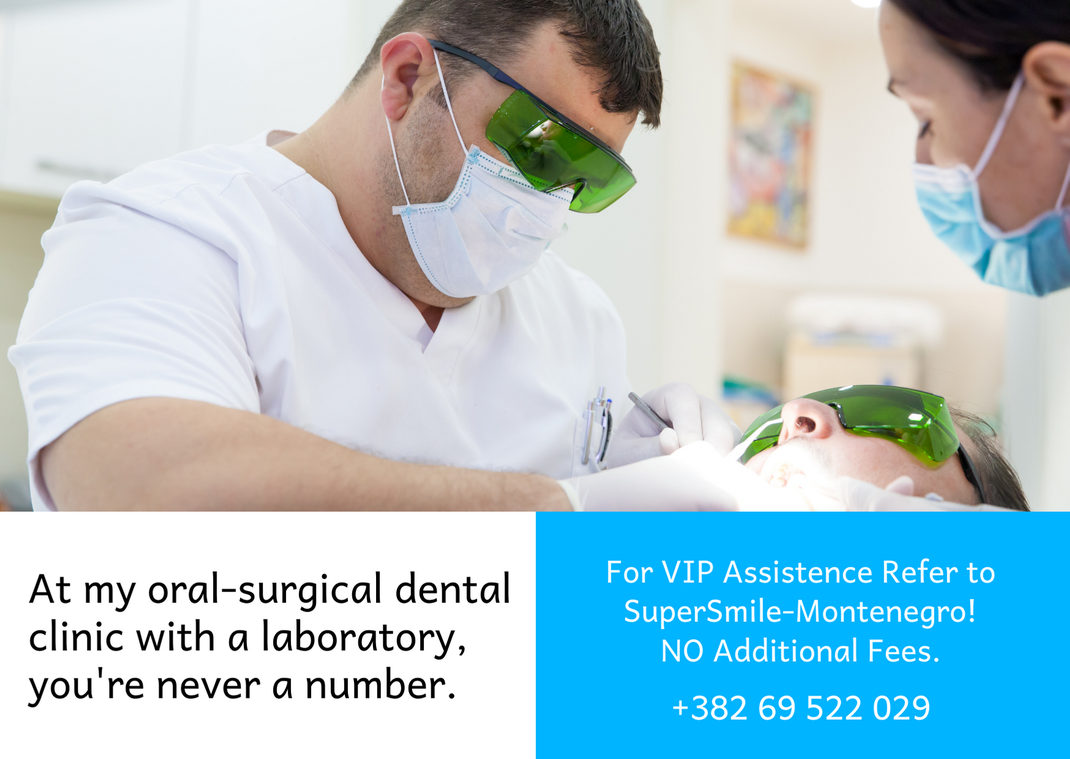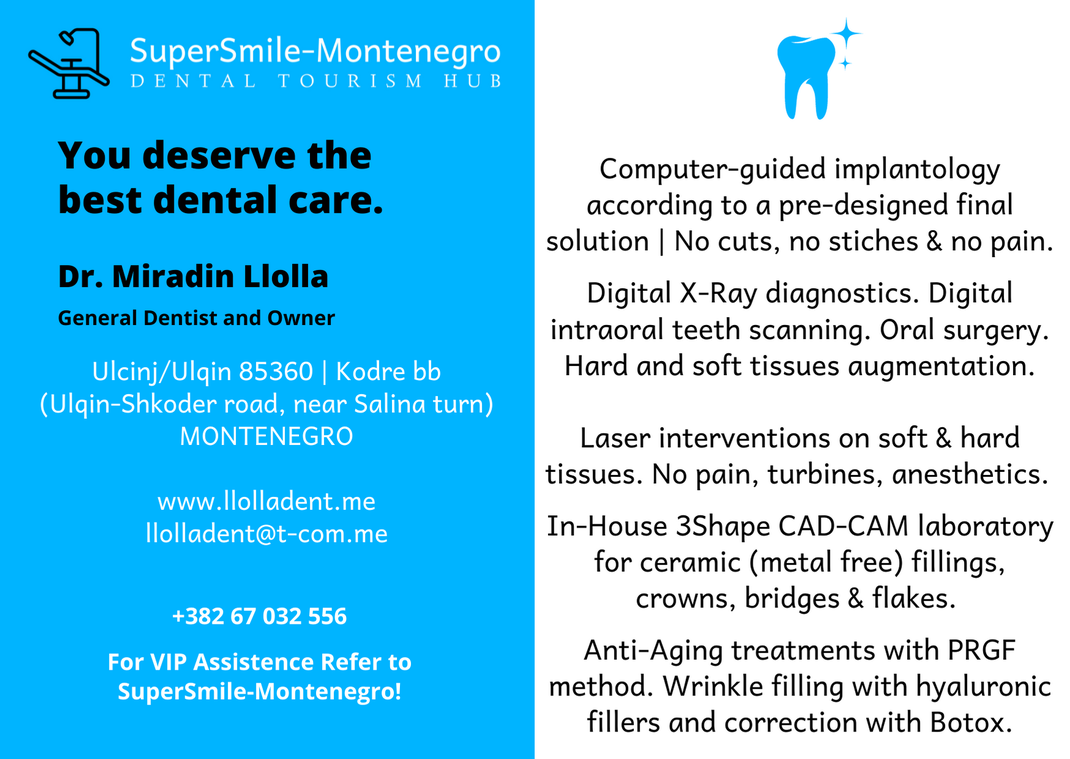 * Kompjuterski navođeni implantati bez reza, šivenja i bola prema unaprijed dizajniranom i prihvaćenom konačnom rješenju uz izradu protetskih nadoknada na jednom mjestu
* Digitalno intraoralno skeniranje zuba prilikom izrade bilo koje protetske nadoknade  
* Augmentacija tvrdih i mekih tkiva PRGF metodom za nadogradnju i širenje kosti, podizanje sinusa (sinus lift) i bolju osteointegraciju implantata
* Oralna hirurgija
* Biolase Laser intervencije za obradu mekih i tvrdih tkiva bez anestetika, turbine i bola
* Digitalna RTG (3D) dijagnostika
* Ortodontski tretmani uz pomoć providnih folija - Invisaligne 
* In-House izrada keramičkih (bezmetalnih) plombi, krunica, mostova i ljuspica za jedan dan | 3Shape CAD-CAM laboratorija
* Anti-Aging tretmani uz upotrebu PRGF metode za podmlađivanje lica pomoću prirodnog rastvora pacijentove krvi tj. plazme obogaćene apsolutno bezbjednim faktorima rasta
* Popunjavanje bora hijaluronskim filerima i korekcija bora Botox-om
---
Cijene | Prices
* Endodoncija
* Kurativne usluge
* Preventivne usluge
* Hirurgija
* Protetika fiksna
* Protetika mobilna
* Endodoncy
* Curative serveces
* Preventive services
* Surgery
* Fixed Prosthetics
* Mobile Prosthetics
---
---
!! NEW !! Book now and get two nights free of charge in luxury apartments!
---